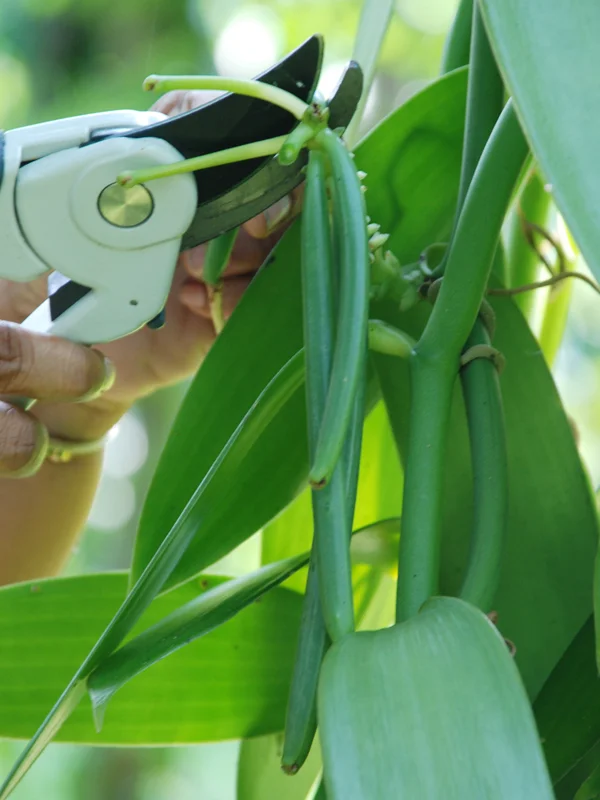 BEST VANILLA BEANS IN EVERY STATE 2021
The best source of  Best Vanilla Beans (Vanilla planifolia) – Vanilla Miracle [Organic Vanilla beans, Organic Vanilla Powder]
Our goal is to supply the world's best quality Vanilla Beans to the market. We recommend you do the same because of quality products and great customer service to keep customers coming back to you.
Most importantly, it will make them recommend you to others as well!
We offer the highest quality beans for affordable best prices. If you are looking to buy,
Best Vanilla beans/Pods
Vanilla Powder
Pure Natural Vanilla Extracts
Vanilla Paste
Other Vanilla products
Look no further than Vanilla Miracle!
Where to buy Vanilla Beans online?
At Vanilla Miracle, We are supplying USDA certified organic vanilla. Further, our main commercial production is Whole Vanilla beans, Vanilla Powder, Natural Vanilla Cuts, and Vanilla Extract. Vanilla belongs to the 'Orchid' family. It grows as a vine in many climates (hot or wet).
Sri Lanka is a tropical country. Therefore, Sri Lanka has the most ideal conditions to grow vanilla.
The main Vanilla growing areas are Kandy, Matale, and Kegalle districts.
Further, we use the fruit of this vine ("fresh vanilla bean") for our production.
They are fleshy and longer pods around 3- 9 inches long.
In addition, the beans ripe gradually (8 to 9 months after flowering), and turns black in color with a strong aroma.
If we cut a Vanilla bean, you will see thousands of minute seeds inside. And, we use that type of Vanilla pods in our production to create high-quality vanilla flavor.
Further, Vanillin is the main component of the extract of the vanilla bean. It is one of the world's top flavoring ingredients.
In conclusion, Vanilla is one of the most prestigious spices. That is also why, we call it 'Queen of Spices'.
How to Identify Premium Quality Vanilla Beans Like a Pro?
High-quality vanilla pods have an oily texture (quality vanilla has a moisture content of 25% to 30%).
If it is a quality vanilla bean you can roll it around your finger without breaking it.
High-quality vanilla should not contain a layer of white color powder, As it is a fungus that develops on vanilla. It happens when it is not cured properly.
At Vanilla Miracle, Mainly you can buy,
Premium Grade A Vanilla Beans
Grade A Vanilla Pods
Grade B Vanilla Pods (Extract Vanilla Beans) - These beans are good for extraction
However, we recommend our Premium grade and Grade A Vanilla Beans for cooking and baking.
Yes,
We offer FREE shipping for all bulk/Wholesale orders and deliver in 3-5 business days
In addition,  all the online purchases on website eligible for standard FREE shipping via economy post
Yes, you can use it.
Sometimes, you will see mouldness on the surface of the Vanilla beans. If that happens, you should not need to destroy the beans. It develops rarely on the surface of the beans. Scrape it with a cloth or a cloth moistened in high-proof alcohol and use.
What is the difference between Grade A and Grade B vanilla beans?
We can identify the main differences from the Moisture content of the beans and the Appearance of the beans,
Moisture Contents
"Grade A Vanilla beans" have moisture content around 25-30%. and also they are fleshy and pliable because of the high moisture level. Further, Grade A beans are good for cooking and baking. For example, Vanilla Pudding, Wafers, Waffles, Sponge Cake, Cookies, etc
"Grade B Vanilla Pods" contain lower moisture levels. It is less than 25%.
Appearance
Grade B Vanilla beans are skinny and less attractive, but it gives the same flavor. Under the Grade B category, We supply Vanilla beans that are 4 to 6 inches long. And our Grade A beans are 6 to 9 inches long.
In general, People use Grade A Vanilla Pods for Cooking and baking. While Grade B beans use to make Vanilla extract. Therefore, We also call it "Grade B Extract beans".
In appearance, Grade A vanilla Pods are a dark, chocolatey brown in color and have an oily texture. But Grade B Vanilla beans are reddish-brown color in appearance and have a very less oily texture on the surface.
Vanilla Plantation, Where does our Vanilla come from?
Matale, Kandy, Nuwara Eliya and Kegalle, Badulla and Ratnapura districts are the places where high-quality vanilla is grown in Sri Lanka. 70% of Sri Lanka's Vanilla comes from these areas.
Therefore, All our vanilla gardens and greenhouses are in these areas. 
We use traditional methods of production at Vanilla Miracle 
Most importantly, We use the heat of the sun to dry fresh vanilla beans. it is the most natural and the best method of drying beans.
We have well-trained individuals who are experts at curing. And they all work in a well-equipped environment.
As a result, we are able to supply high-quality vanilla products to the market.
Vanilla could be affected by fungus if vanilla is not cured properly, or the beans aren't mature enough. Therefore, it is important to use experts to harvest beans.
Further, harvesting vanilla is as labor-intensive as pollinating the blossoms.
The high content of vanillin could be extracted if the well-matured beans are cured properly (Around 1-2% of vanillin in our beans).
That is why, At our vanilla gardens, we always harvest ONLY the well-matured beans.
VANILLA BEANS BULK WHOLESALE
It's a seasonal product. At Vanilla Miracle, NOW you have the chance to ORDER WHOLESALE for the OFFSEASON at the SAME PRICE!
Contact for the best Vanilla wholesale price +94 77 351 8892 (WhatsApp) or sales@vanillamiracle.com
Packaging and Storing, how we keep it FRESH
At Vanilla Miracle, we provide two types of packaging:
So, you can select any type of packaging out of these two methods during your purchasing.
Methods of storing vanilla
You should always store vanilla in airtight packaging.
Do not store vanilla in the refrigerator or keep it under direct sunlight.
In well-sealed packaging, you can keep them up to 12 months.
GUARANTEED SECURE FREE SHIPPING
We deliver to countries all around the world. Therefore, the shipping rates vary based on destination and order quantity. We send small orders (retail orders) via expedite shipping such as EMS, UPS, DHL or FedEx.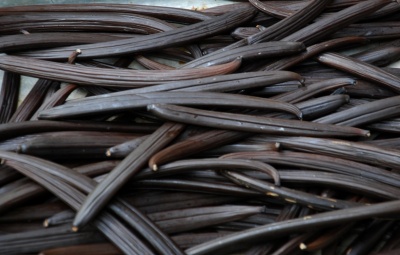 What is Bourbon Vanilla Beans Curing Process? Naturally, Vanilla beans do not come in dark, crispy, and…