Grade B Vanilla Beans (Extract Vanilla Beans)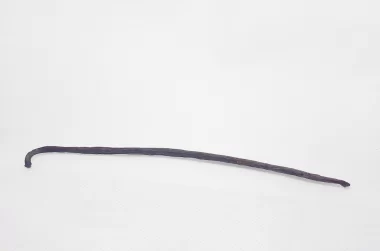 Our Grade B vanilla beans are 4-6 inches long and very attractive color.
4+ inches long Extraction Grade B vanilla beans
These Vanilla beans have less moisture content comparing with Grade A vanilla beans.
They have a moisture content of around 15- 25%. The length of the beans is 4-6 inches. most importantly they are very rich in flavor and have a nice aroma.
We use fully cured beans to sort out this grade and all other grades. Therefore, we pay attention to the length of the beans to identify this grade B beans.
However, in appearance, our grade B beans (Bourbon vanilla beans) do not look like our other grades.  The color of the beans is mostly brown to dark brown but, sometimes you will get black color beans too.