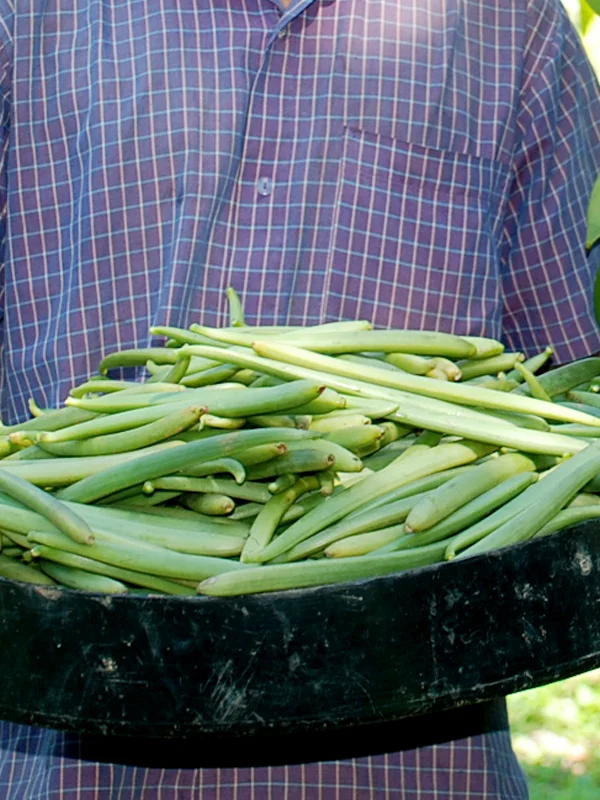 Our Vanilla Production
Vanilla miracle has produced and distributed high-quality vanilla for more than ten years. All our farmers and team members have more than ten years of experience in the vanilla industry. So, there's no question about the quality of our products.
Further, we have been able to dominate the vanilla market because of a few unique principles that we follow throughout all stages of our organization (starting from cultivation all the way up to distribution).
We pay a lot of attention to producing premium quality vanilla, as a result, we are known for the quality of our products.
Most importantly, All the vanilla that we harvest is well-matured and then cured properly well-trained individuals.
As a result, we were able to supply high-quality vanilla products to the market.
In conclusion, Our main commercial production is whole vanilla beans, Vanilla Bean Powder, Natural Vanilla beans Cuts, and Vanilla extract.
Vanilla Miracle Main Markets
Our Vanilla products importing counties and main markets are the USA, Canada, Germany, Belgium, France, Netherland, and the UK.
Origin of Natural Vanilla Beans
We have more than 20 gardens in Sri Lanka and all of them are located in areas such as Kandy, Matale, Kurunagala, and Ratnapura. And, these areas produce high-quality vanilla.
Environmental conditions of our plantation
Soil

High fertile loamy soils and it is rich in organic condition.

Climate

Altitude - Up to 1000m above the mean sea level.

Temperature – 21-32 °C

Rainfall – 2000-2500 mm
Vanilla production at Vanilla Miracle
We supply a huge range of vanilla beans.