Premium Grade A Vanilla Beans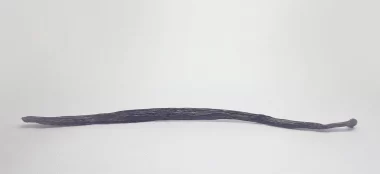 Our Premium Grade A vanilla beans are over 7 inches in length.
And also, it has an attractive oily texture as same as our Grade A vanilla beans. The specialty of our premium A vanilla beans is perfect moisture content (of 30-35%) and fleshiness.
 7+ Inches Long Premium Vanilla Beans
All premium grade beans are of a length of over 7 inches.
In addition, another specialty of our premium grade vanilla beans is that they include a higher Vanillin content (around 2%). It gives inclusive of rich flavor vanilla.

Further, the premium-grade vanilla has a nice oily texture and has the true quality vanilla essence which is truly remarkable. The vanilla beans are also good in thickness.

This grade of vanilla is perfect for home cooking and baking. Further, the top professional chefs use it for making desserts such as Crème brûlée.

Our premium grade vanilla beans come in vacuum-sealed packaging. Therefore it protects the freshness and aroma.

All our vanilla beans are 100% All-natural and gluten-free.