Buy the best quality 100% certified Organic Vanilla Beans (USDA, EU, and JAS certified Vanilla beans).
100% Certified Organic Vanilla Beans Bulk
Organic is another good farming practice and the word we use to sell our Vanilla beans in the market. now, most people consider having organic food for its superior and non-toxic qualities.
Our Organic vanilla is grown without the use of synthetic chemicals, such as human-made pesticides and fertilizers. Therefore, it does not contain genetically modified organisms (GMOs).
And, when you buy USDA, EU or JAS certified Vanilla beans or any products from us, it ensures the Vanilla is producing under the following conditions:
The growers actively manage their land to restore, maintain, and enhance local biodiversity.
The growers work to integrate their farm into the local environment without disrupting the balance of natural ecological systems.
We have to use methods to minimize pollution in the air, water, and soil.
The growers do not use most conventional pesticides, bioengineering, ionizing radiation, or fertilizers made with synthetic ingredients or sewage sludge.
Further, the focus of the USDA organic label is to ensure farmers are doing everything organically. They maintain local biodiversity and soil health without turning to conventional chemicals.
Therefore, organically grown vanilla benefits everyone and they do not have harmful substances such as chemicals and pesticides.
Apart from that, we have to mention conventional vanilla is also not using any chemicals or artificial human-made pesticides and fertilizers.
In conclusion, Vanilla vine grows in natural environmental conditions. Therefore No Need to add to put any chemical fertilizers.
We use only homemade compost to the Vanilla plant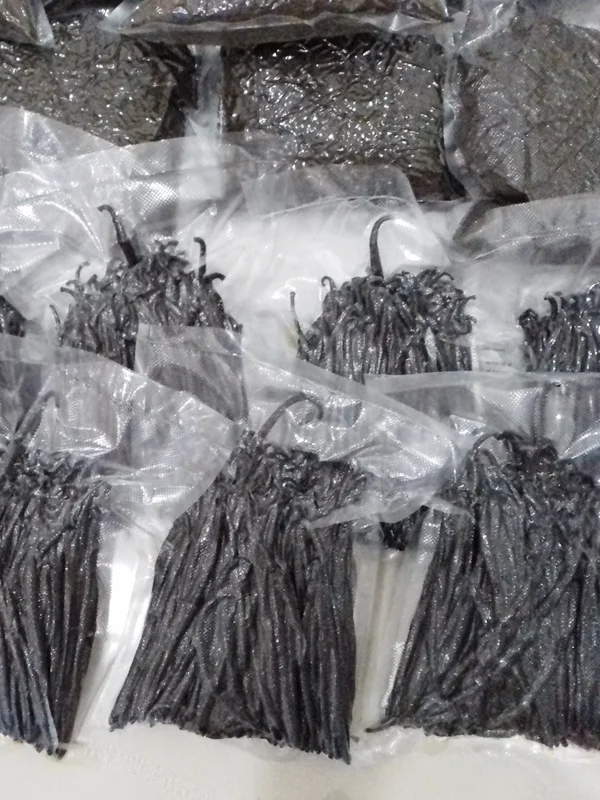 Wholesale quote
Get in touch below to get wholesale rates for your order